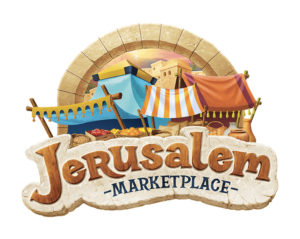 Join us for a week of Vacation Bible School where we will step back in time to explore a "Jerusalem marketplace" like one Jesus would have experienced while on earth!
When?
July 18-22, 2022
Half Day: 9am to 12pm
Full Day: 9am to 3pm
Where?
New Vine Community Church @Mountain View Academy
360 S. Shoreline Blvd
Mountain View, CA 94041
What?
The camp will include indoor and outdoor activities. We will adhere to California state and Santa Clara county gathering guidelines to ensure the safety of all children and volunteers.
Who?
3 years old to rising 5th graders
How do I register?
Online registration form: REGISTER NOW
Fee:
Half Day: $50 per child
Full Day: $100 per child (includes lunch)
Scholarship available upon request
Last Day to Register: June 30, 2022
Registration is not complete until we receive both the registration form AND payment of registration fee.
We will send you an email confirmation when registration is complete.
Ways to Pay:
By check:
Payable to "New Vine Community Church"
Memo: New Vine VBS 2022 & name(s) of student(s)
Bring your check to New Vine on Sundays at 4PM, or mail to:
2360 McLaughlin Ave,
San Jose, CA 95122
Pay Online:
Use this form to pay from either your bank account or credit card: